Amelia

NAME:

Amelia Rose Abbott

GENDER:

Female ♀

AGE:

13

HEIGHT:

5'5 / 166cm

WEIGHT:

104lbs / 47.2kg

BIRTHDAY:

February 19 (Pisces)

ETHNICITY:

English

BLOOD TYPE:

A

OCCUPATION:

Student

♡

APPEARANCE: HAIR:

Honey Blonde

EYES:

Light Blue

VOICE:

Meek

BODY:

Slim

♡

DESCRIPTION:

Amelia is the youngest out of the Abbott siblings. Everyone is nice to her so she likes them all equally, although she does respect Levi the most and thinks Gabriel is a wimp. She's glad that they make an effort to be close with her despite their age difference.

Quiet and reserved, Amelia much prefers to listen to what others have to say over speaking herself. She enjoys exploring the interesting world around her and spending time outside. She's still too young to understand some of the oddities she sees but she's in no rush for answers.

LIKES:

Cats, watermelons, flowers

DISLIKES:

Taxidermy, group projects

HOBBIES:

Making doll accessories; Feeding strays

RELATIVES: Carol

(Older Sister)

Levi

(Older Brother)

Gabriel

(Older Brother)

Will

(Older Brother)

NOTES:

She has friends at school despite never saying much.
Amelia is intimidated by her parents and would rather go to Carol first.
She likes being tutored by her siblings.
Her favorite kind of pie is blueberry pie.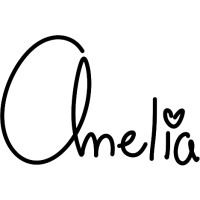 "I'm scared of people being upset with me, but I don't know how to be less curious."